DON'T JUST BUILD THE PRODUCT RIGHT, BUT ALSO BUILD THE RIGHT PRODUCT
Traceability ensures the delivered software fulfills all requirements and therefore prevent failures.  Validate your product in the early stages of its inception and verify it before it makes it to the final release.
Our solution helps to deliver the right software on schedule that meets business requirements and helps to minimize failures by providing context for the implementation and specification to the development team and defining the expectation of the testing team.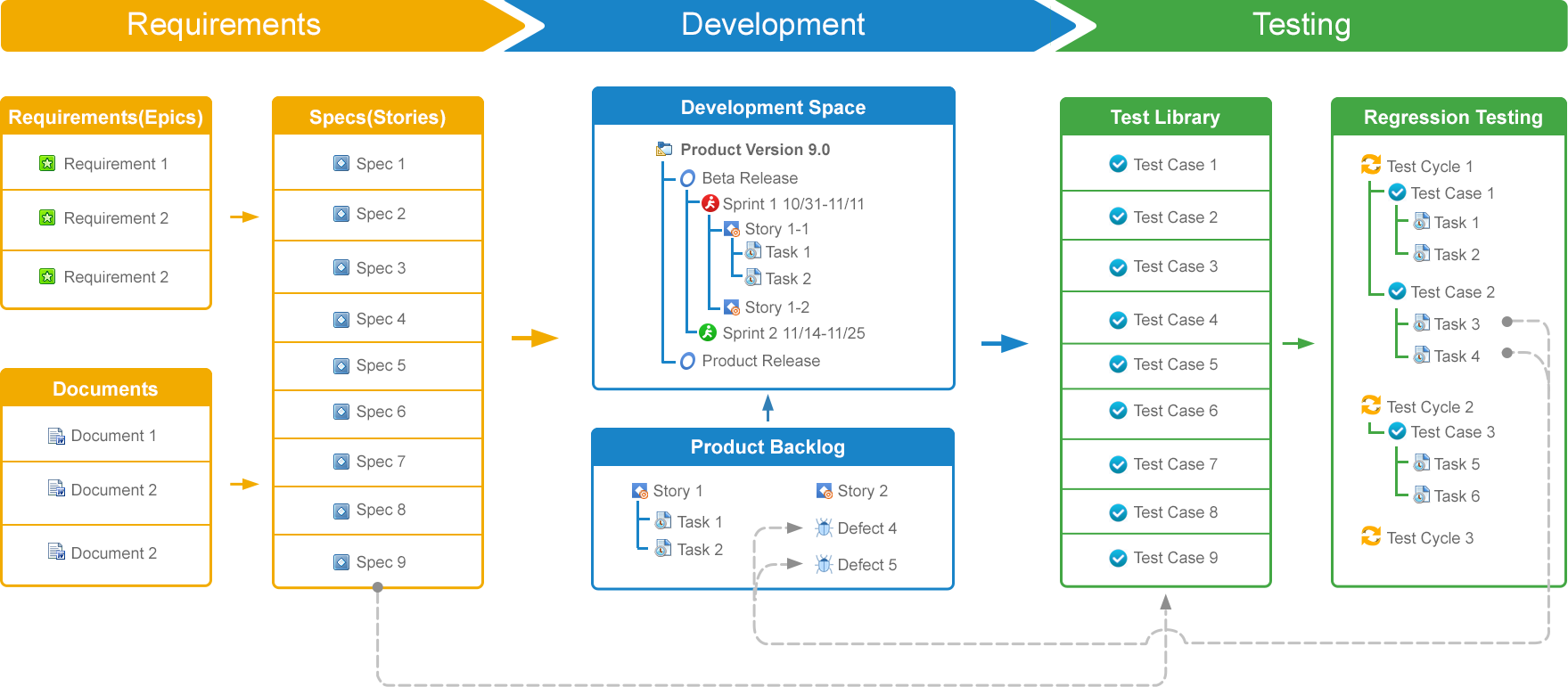 Innovative software trusted by


Key Features
ALIGN PRODUCT WITH GOALS
To assure completeness of requirements, you have to assure that you have defined all of the requirements that are needed to achieve each goal.  Easily discover the origin of each requirement and its business value through bi-directional traceability.
TRACK CHANGE AND IMPACT
Requirements change over time as goals and visions change.  Perform easier impact analysis and improved risk management and eliminate costly change requests or expensive workarounds.
PROVIDE CONTEXT FOR DEVELOPMENT
Requirements are used as a starting point for development.  Well defined specifications enable development team to not only prioritize specifications that are most important to you but also ensuring you are building the right product.
ENSURE COMPLIANCE
Achieve better quality and regulatory compliance through end-to-end traceability and automated audit trails.  Comply with industry standards such as CMMI and ISO 900X.
IMPROVE QUALITY
Avoid quality and acceptance issues by testing exactly what was designed and implemented.  When bugs are introduced during future development, gain insight on the impact they have on your users.
INCREASE TEAM MOTIVATION
The impact of traceability increases team motivation, by providing the feeling that each team member is doing the right things, in addition it effects customer satisfaction providing the right product, they expect.
DETERMINE COMPLETENESSS
With a single click, generate a traceability matrix that outlines the many-to-many relationships to determine the completeness of the product.  Traceability reports can be generated from requirements through testing or vice versa.