A solution that aids in delivering exceptional customer service.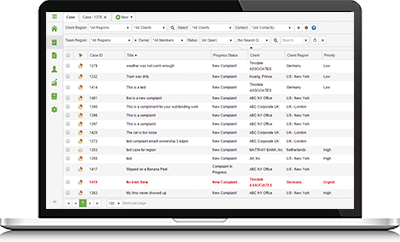 Take customer support to the next level
CustomerWise focuses on providing the highest level of service to your customers.  Introducing the all-new LiveSync feature, customers can now chat live with support or request for a meeting in a single click.
Multi-Channel Support
We understand customers need to get tickets resolved quickly, therefore, Customerwise provides various avenues for your team to offer support.   Whether it's through email, live chat, online meetings, mobile devices, or various integrations like MS Teams, CustomerWise has your customers covered.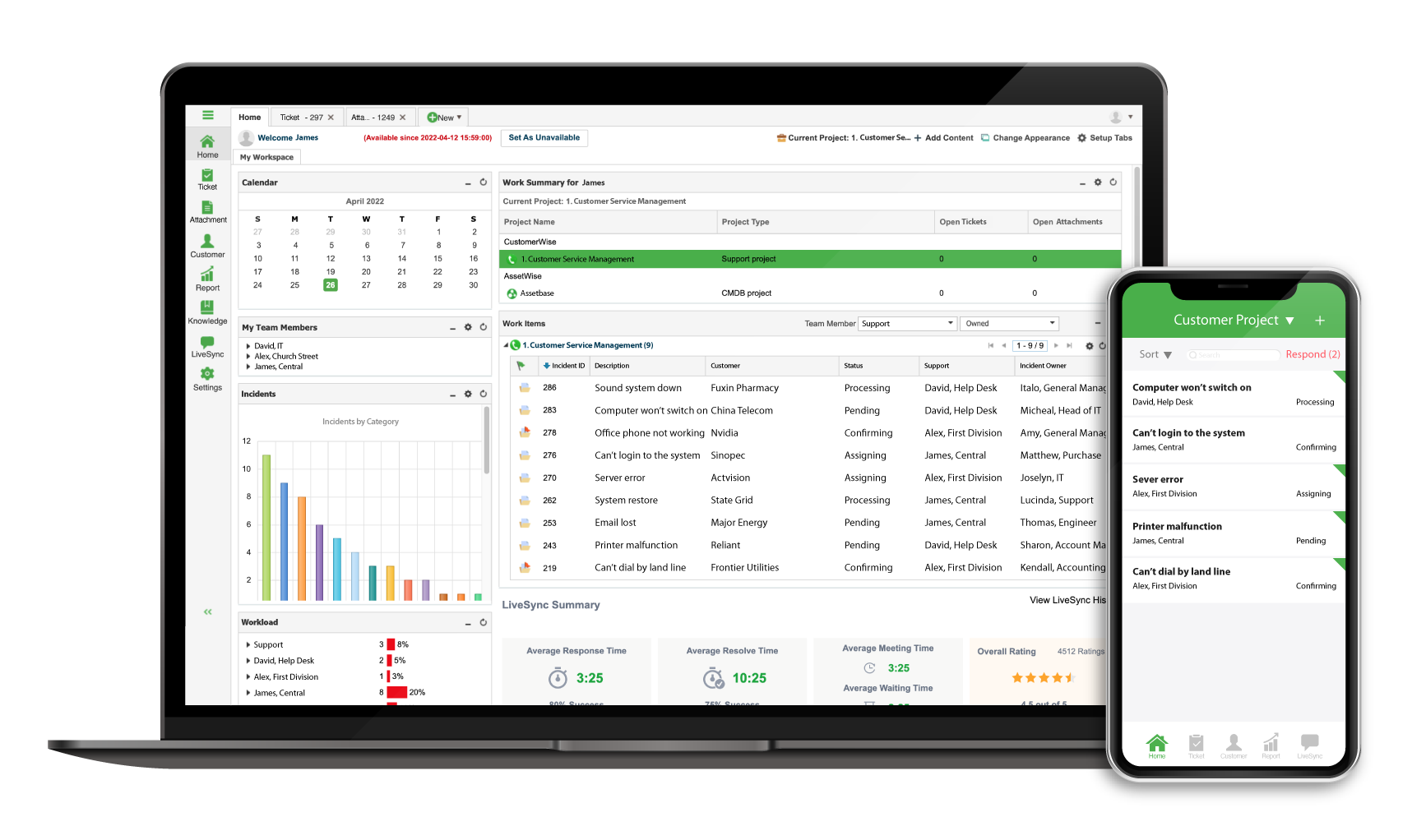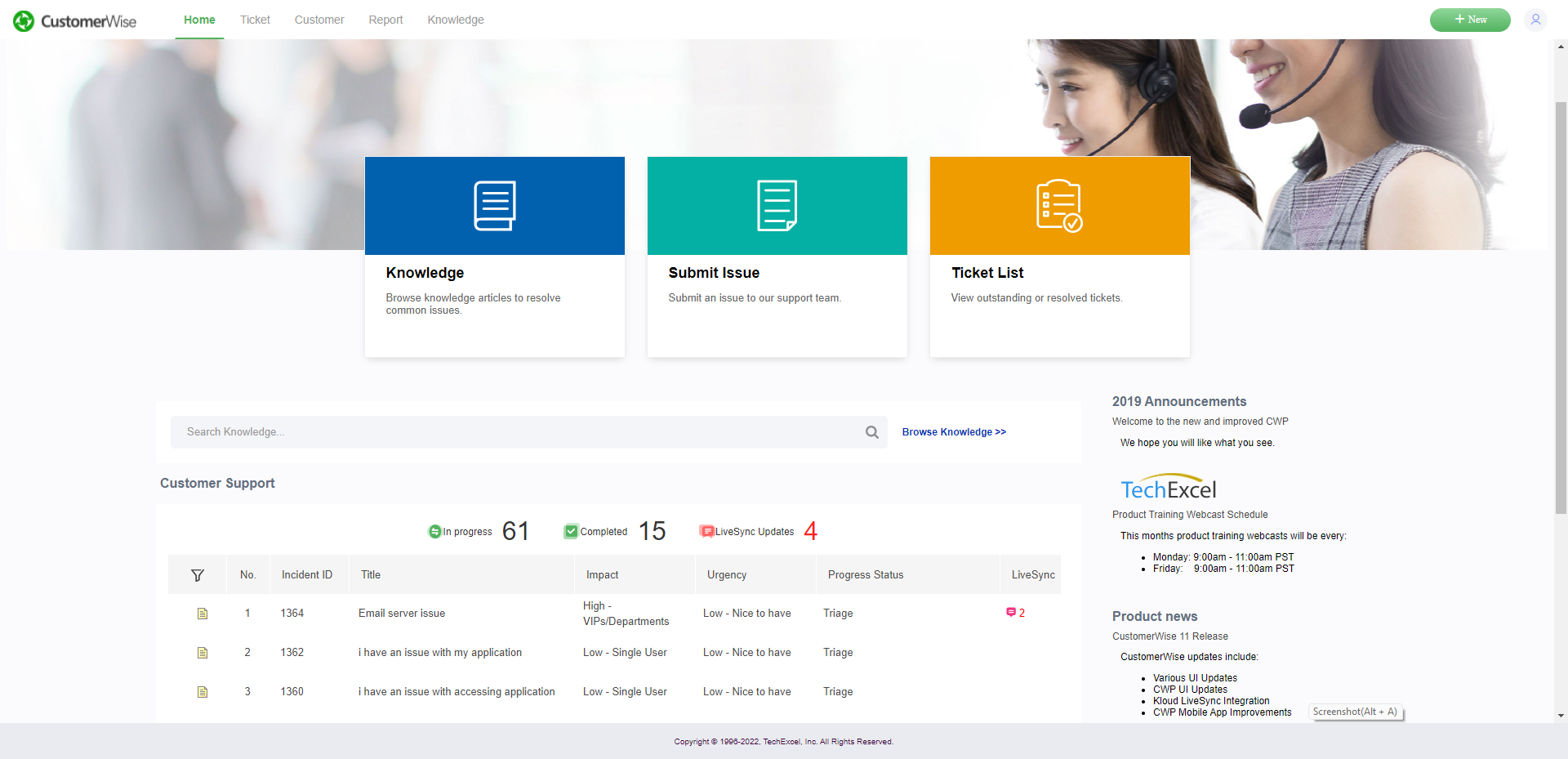 Self-Service
Featuring a brand new, customizable web portal that allows customers to quickly find solutions, submit or look up tickets, or chat and hold online meetings with the team.
Get in Sync
No more confusion and lengthy problem descriptions.  CustomerWise saves everyone time by allowing issues to be captured via "live" documents or images with embedded annotations and voice that can be played back.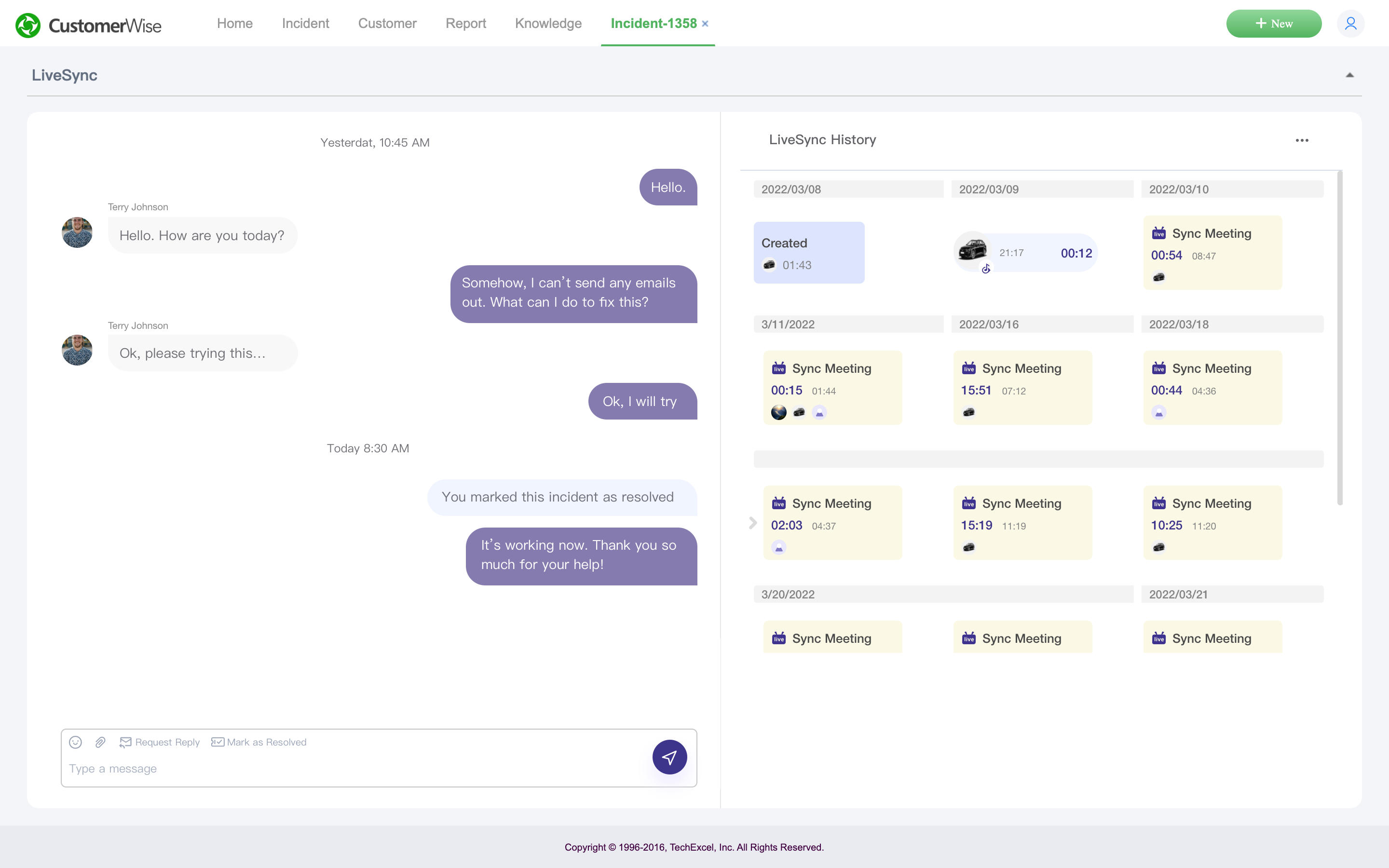 Built-in Kloud Meetings
Online meetings are fully integrated into CustomerWise.  Schedule or start meetings immediately to share content with sales leads or resolve technical issues via remote control.   All meetings are always saved directly into the ticket.
Seamless Integration
Integrate LiveSync right into your website.  Implement bots to guide customers or take an innovative approach to capture valuable sales leads by enhancing content with the ability to meet in real-time.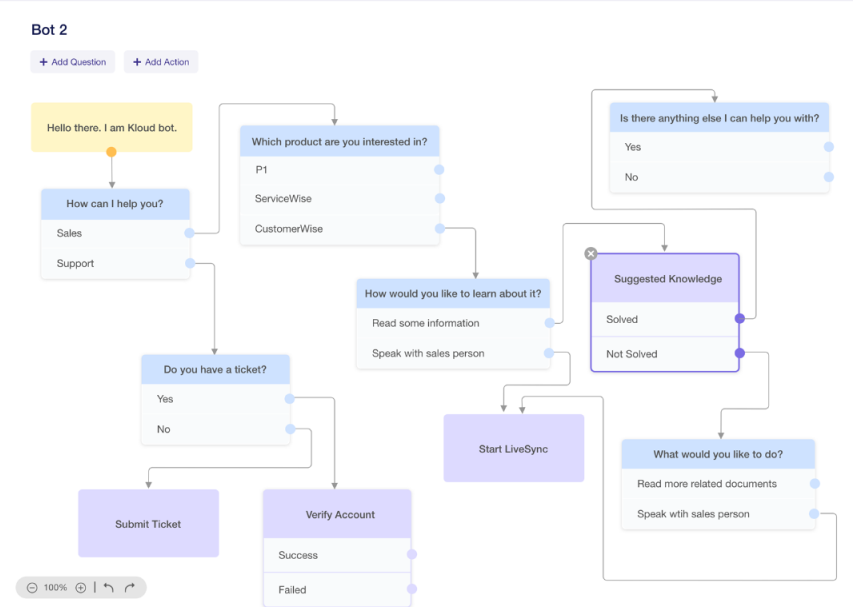 Key Features
Multiple Ticket Types

Define unique ticket types such as support ticket, bug report, enhancement request, information request, etc., each with unique fields and workflow.

Workflow Automation

Simply draw your process into CustomerWise and select the process automation and control rules appropriate for your business.

Task Management

Create and track tasks within support tickets manually or automatically based on workflow rules.

Service Level Agreements

Define multiple standard SLA's which include guarantees response, restore, and resolve times, or create custom SLA based on unique customer contracts.

Email Notifications

Notify support team members and customer contacts automatically when important events occur.

Automated Escalations

Automatically notify team members or change the owner or status of a ticket triggered by time-based and field-based criteria.
LiveSync

Communicate with your customers instantly either through live chat, or one-click online meetings all built-in.

Customer Asset Management

Track what you have sold to each customer by product and license count, and manage annual maintenance renewals.

Reporting and Analytics

Built-in reporting engine can report on any ticket-level field and time or SLA data. Make selected reports available to customers or accessible via URL.

Knowledgebase and FAQs

Create a comprehensive knowledge base for your products, both internal and customer facing..

Contract Management

Manage contract templates, attached drafts and final contract documents to customer records, and manage contractual Service Agreements.

Integration with development teams

Move customer bug reports and enhancement request directly into development and link the status of the development record to the support ticket status.
Affordable Plans for Every Scenario
Tailored to provide outstanding customer service
Ticketing
Self Service Portal
SLA Management
Email Notification & Escalation
Sub Task Management
Workflow Process Management
Time Tracking
Dashboard & Analytics
Complete CRM package focused on customer support
Everything in professional plus…
Sales & Marketing modules
Multi-site and multi-lingual support
Asset Management
Professional service billing and invoicing
Customer asset tracking
Project Plan
CTI Integration
Questions?
Give Us a Call 1-800-439-7782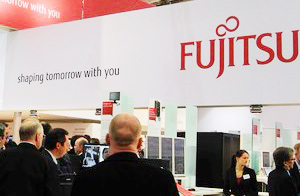 Because of FS's success with ServiceWise, the company has now expanded in the rollout for TechExcel's customer service solution.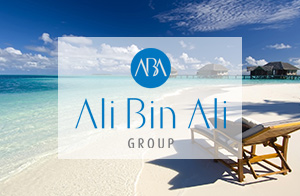 Ali Bin Ali required a customer service support solution that provided all of the traditional features of a Help Desk system.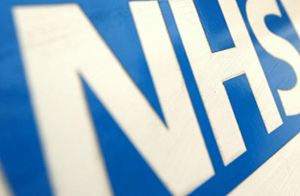 LaSCA required a very complex set of features and functionality in order to support all their requirements; CustomerWise was the perfect fit.