ServiceWise
More than helpdesk ticketing software
ServiceWise is a ITSM solution that can transform any IT process into digital workflows, so employees and customers get what they need, when they need it. – fast, simple, easy
ServiceWise
More than helpdesk ticketing software
ServiceWise is a ITSM solution that can transform any IT process into digital workflows, so employees and customers get what they need, when they need it. – fast, simple, easy
For all your IT support needs
Advanced ticketing including auto routing to prioritize, assign and resolve tickets effortless.

Improve the quality of services and reduce response times by automating a definable, repeatable and scalable workflow.

Utilize a self-service portal with knowledge auto-recommendation to reduce support costs.

Out-of-the-box solutions for various ITIL process including change management.

Take complete control of assets and other CI's with built in CMDB.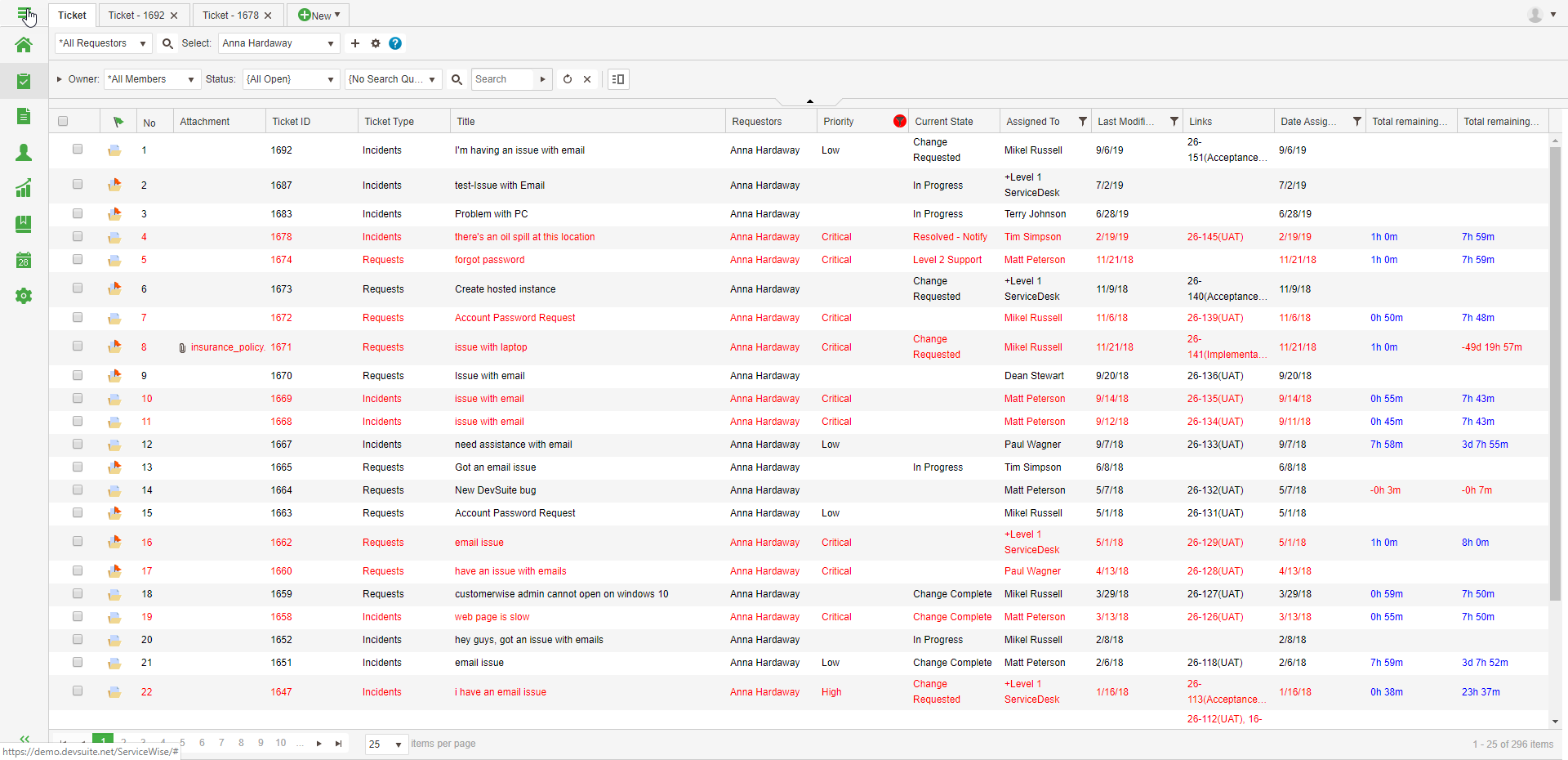 A proven ITSM and Helpdesk software trusted by many

"We diligently reviewed a number of help desk applications on the market, and we came to the conclusion that TechExcel ServiceWise was the best of breed; a year later, we still hold to that belief."
Carrie Letorney – First American

Our products are highly customizeable to adapt to your process.  In our customized evaluation, we configure the system for you so you can test-drive our  solution based on your process before you invest in it. You get to see for yourself that it actually does what we say it will.

In a different ballpark than the basic support any company offers, this is a one-of-kind done-for-you option where we act as your personal admin and we do all of the configurations for you. No mess, hassle or stress for you to use the product or to get it configured the way you want it to work.

You get design input and influence:  Regardless of company size, to ensure you are successful, our team will meet with you regularly in order to further improve the software based on your unique needs.